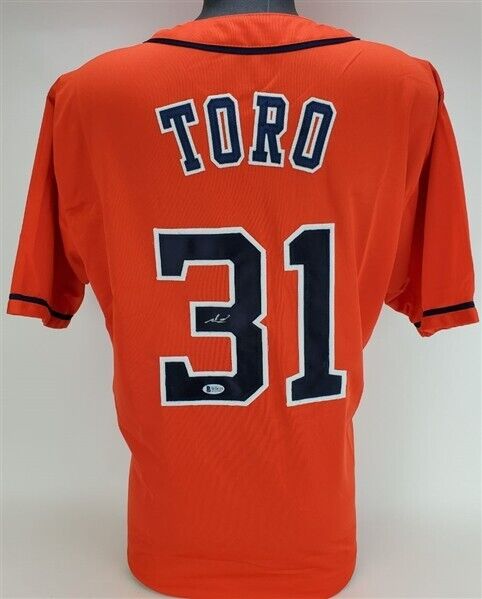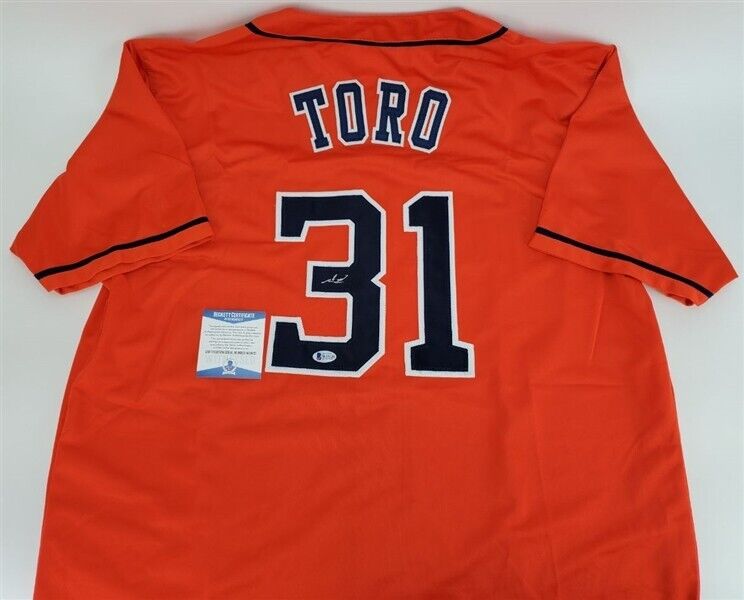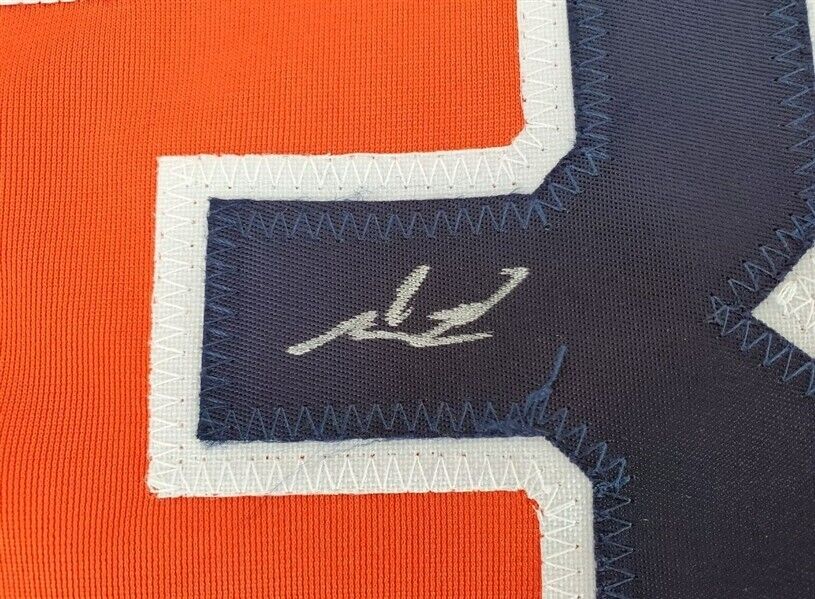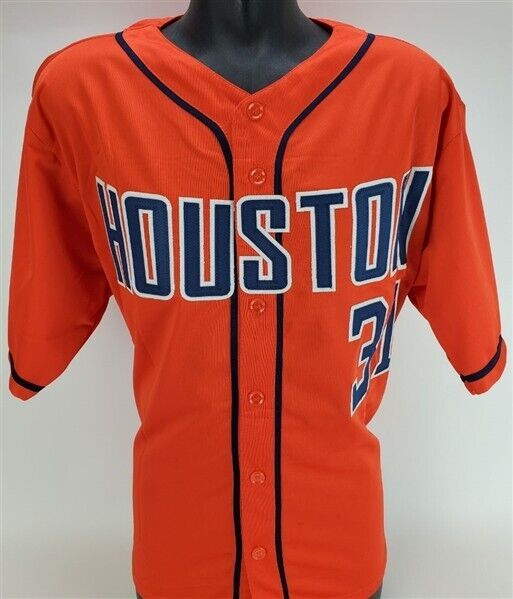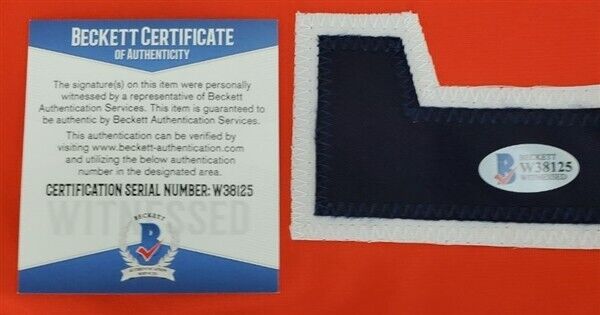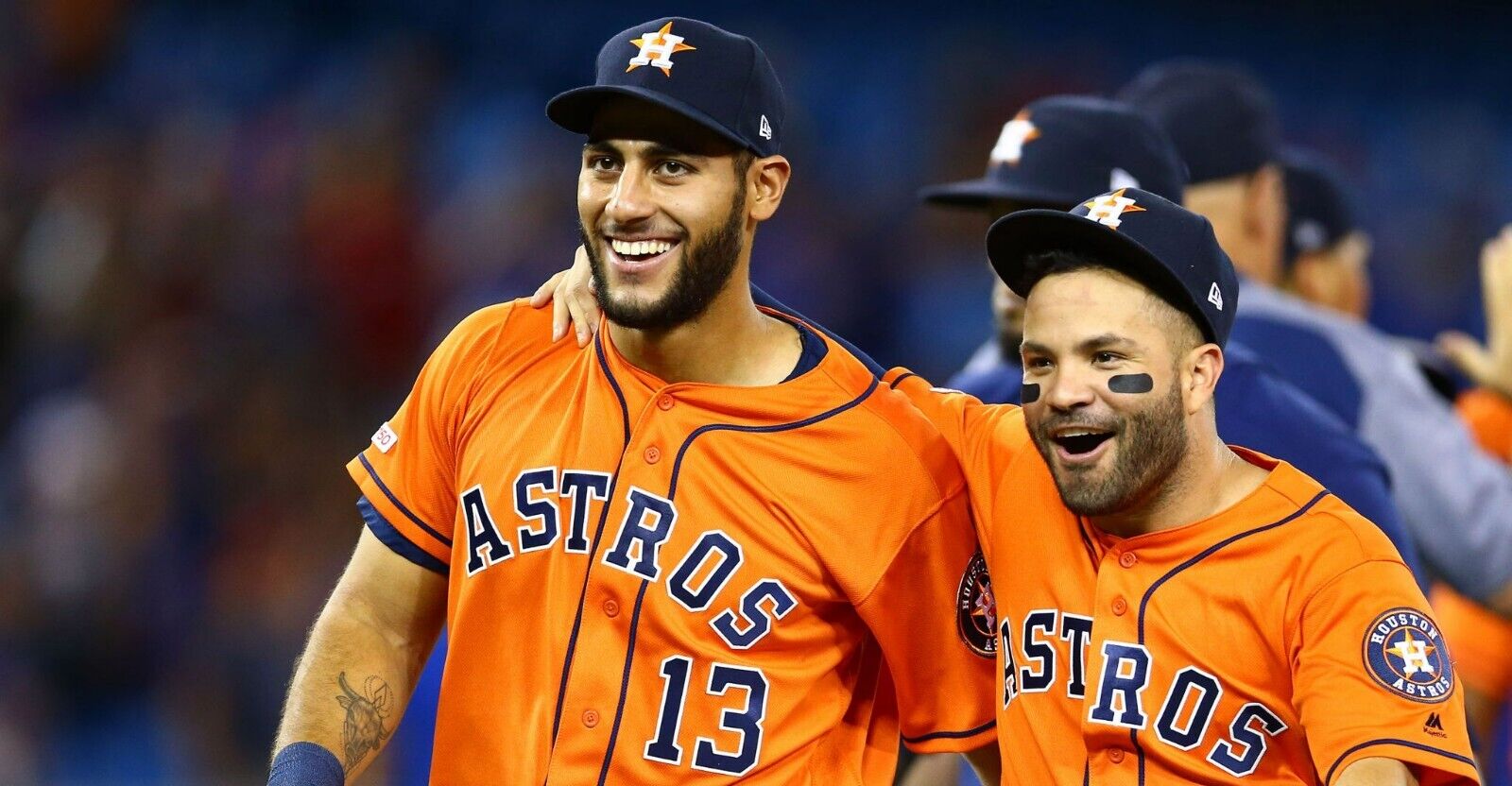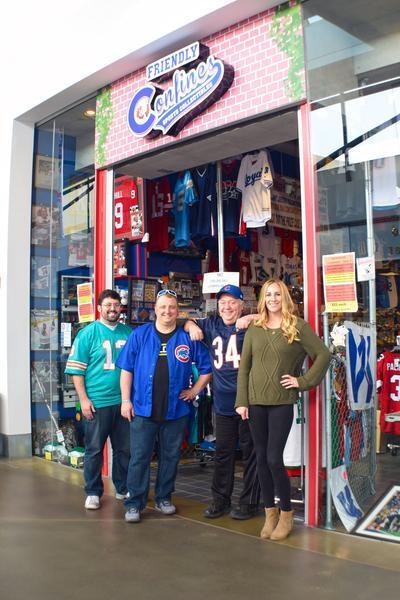 confinescollectibles.com
Abraham Toro Signed Houston Astros Jersey (Beckett COA) 3rd Baseman
This autographed jersey has been personally hand-signed by Abraham Toro of the Houston Astros. This autograph is certified by Beckett Authentication Services (BAS) Witness Certification. That means that a Beckett representative was present when this item was signed. It comes with the numbered hologram and matching Certificate of Authenticity. 
There are major league debuts, and then there is Abraham Toro's major league debut.
Since his call up on Aug. 22, 2019, he's played in front of crowds of thousands of people, hit the home run on home soil in Toronto that helped Justin Verlander cement his third career no-hitter, and taken part in a locker-room champagne celebration when the Astros clinched a playoff spot.
That home run made him something of an overnight star. His name now appears on a T-shirt, inspired by an R-rated quote uttered by Verlander in the immediate aftermath of the no-hitter. "Where the F**k is Toro"
Custom on-field style jerseys are a more affordable option for autograph seekers. These jerseys do not have any brand name or tags and are made in the Philippines. They feature stitched on names and numbers and are made to look very similar to the on-field jerseys that the players wear. These custom jerseys are very commonly used in the memorabilia industry.