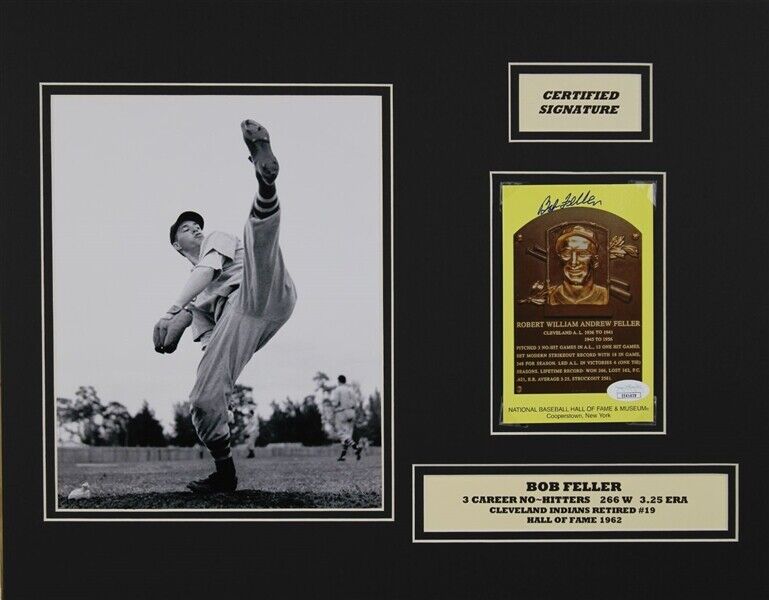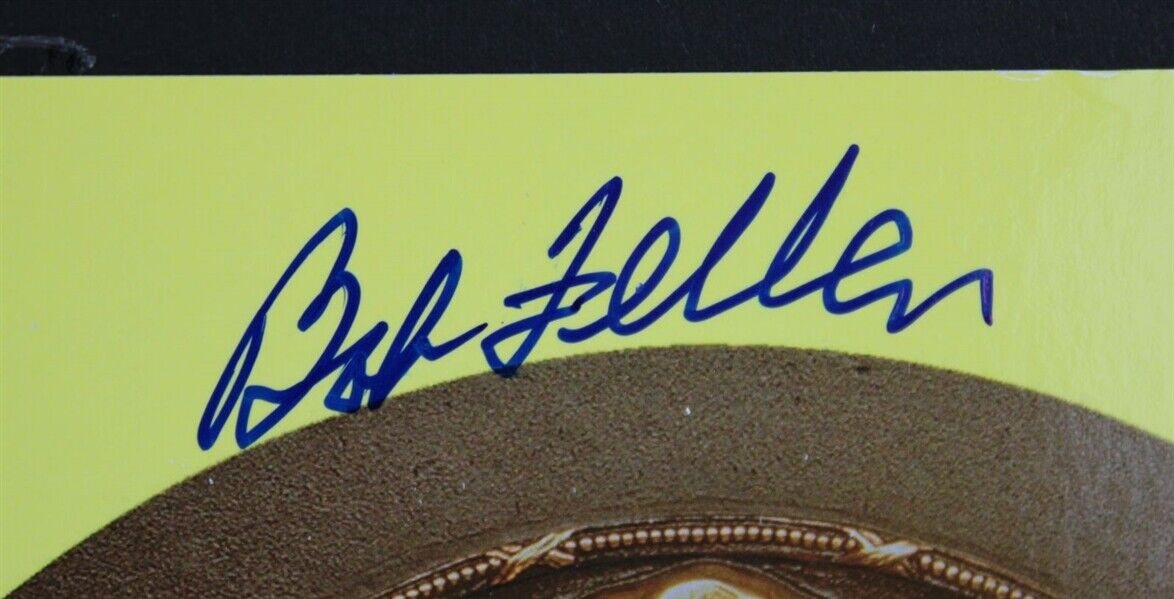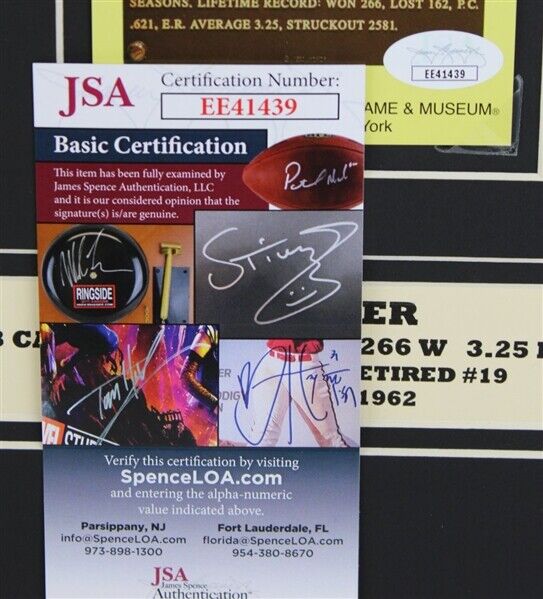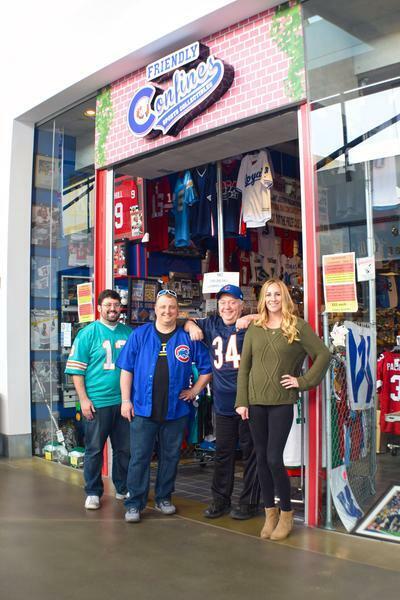 confinescollectibles.com
Bob Feller Signed Hall of Fame Plaque Card 14x18 Matted Display (JSA) Indians
Custom matted display measures 14" x 18" in size. Features a Hall of Fame Plaque Postcard and has been hand-signed in blue felt-tip pen by Bob Feller (D. 2010, Indians). Display also includes an 8" x 10" photo of Bob Feller.
In a career spanning 570 games, Feller pitched 3,827 innings and posted a win-loss record of 266-162, with 279 complete games, 44 shutouts, and a 3.25 earned run average (ERA). Feller first played for the Indians at the age of 17. His career was interrupted by four years of military service in World War II. He became the first pitcher to win 24 games in a season before the age of 21. During his career, he threw no-hitters in 1940, 1946, and 1951. Feller also recorded 12 one-hitters. He spent his entire 18 season career with the Cleveland Indians.
This autograph is certified by James Spence Authentication (JSA). It comes with the numbered hologram and matching Certificate of Authenticity. Both the card and photo come in a matted display measuring 14" x 18".