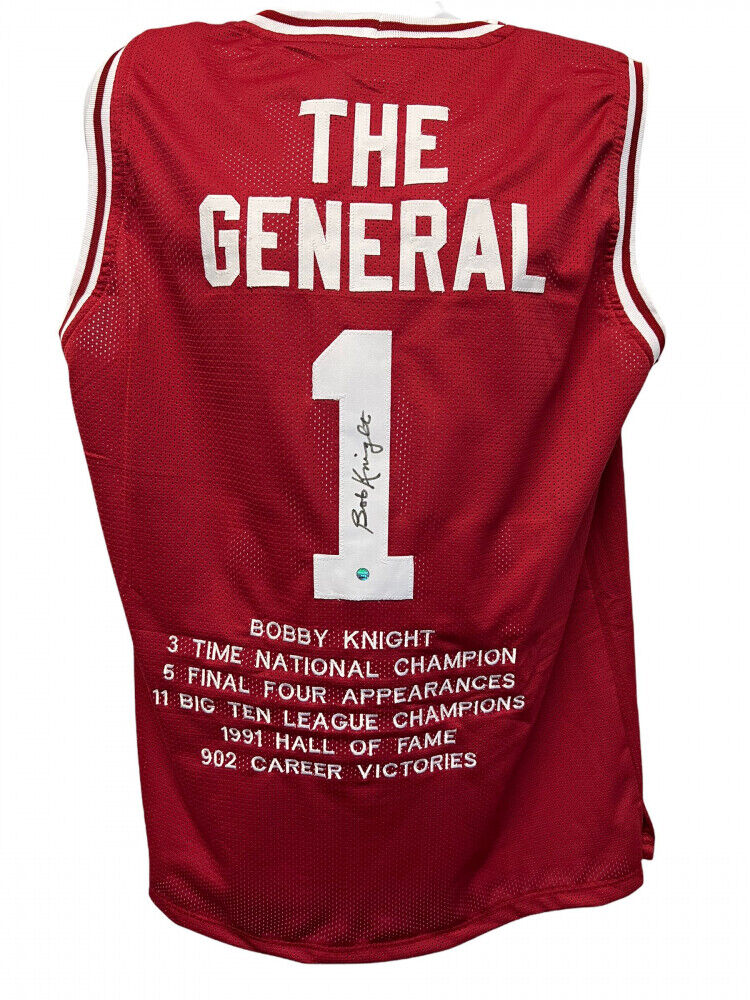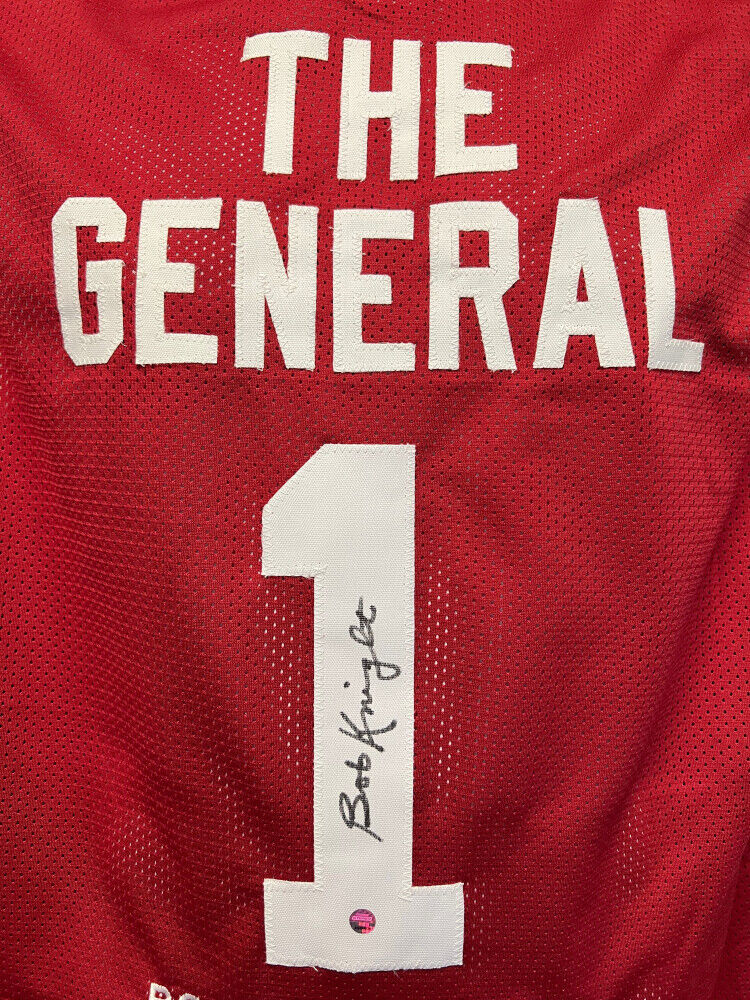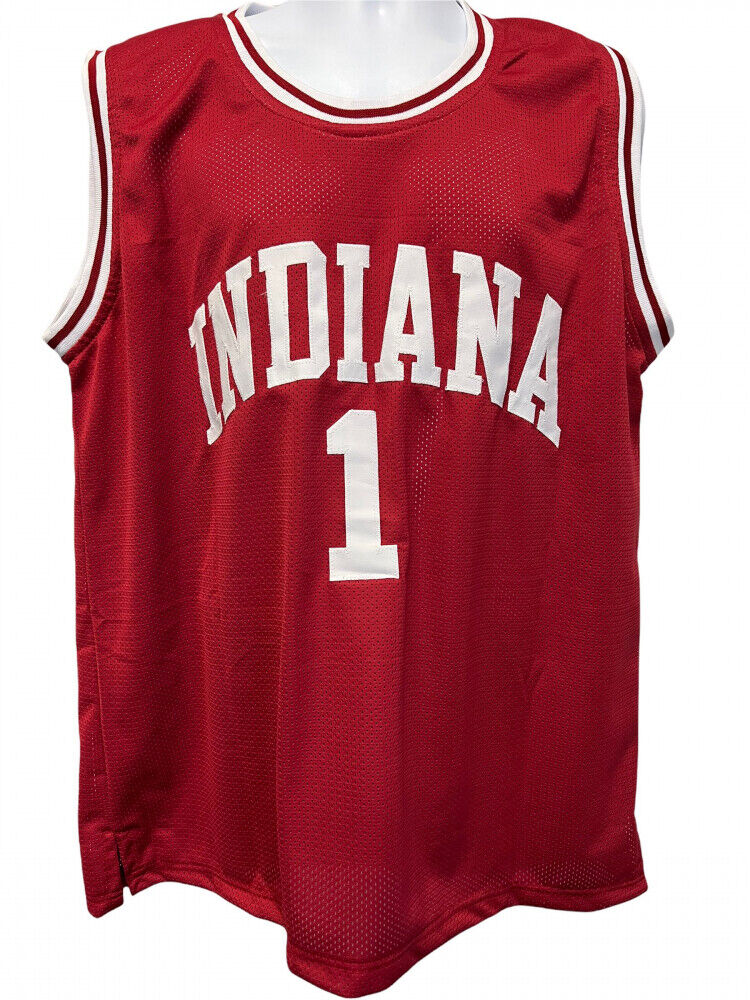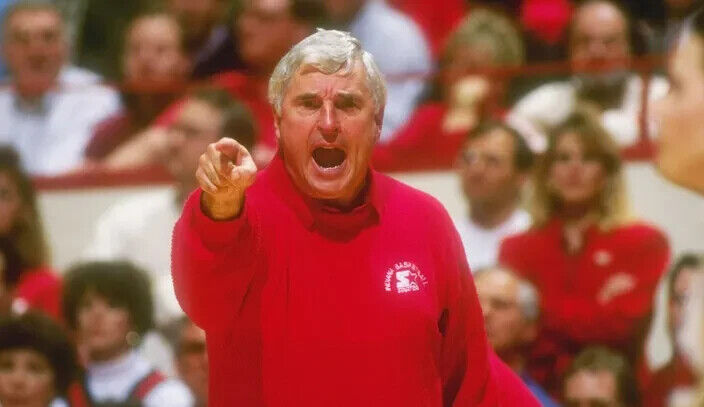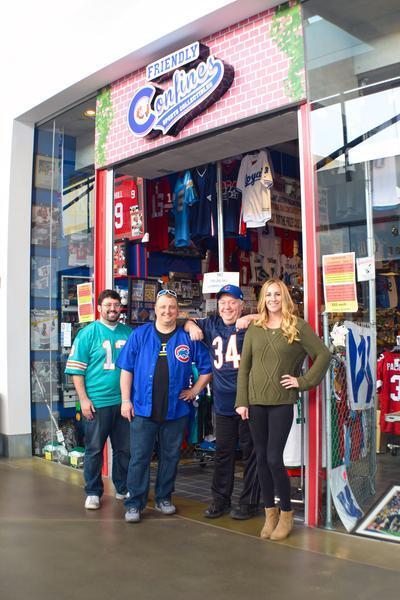 confinescollectibles.com
Bob Knight Signed Indiana "The General" Stat Jersey (Steiner) Hoosier Head Coach
Custom on-court style jersey with everything sewn on, size XL. Hand-signed by Bobby Knight (HOF).

Nicknamed "The General," Bob Knight won 902 NCAA Division I men's college basketball games, most all-time at the time of his retirement and currently third all-time behind his former player, Mike Krzyzewski of Duke and Jim Boeheim of Syracuse. He is best known as the head coach of the Indiana Hoosiers from 1971-2000.

While at Indiana, Knight led his teams to three NCAA championships, one National Invitation Tournament (NIT) championship, and 11 Big Ten Conference championships. He received the National Coach of the Year honor four times and the Big Ten Coach of the Year honor eight times. In 1984, he coached the USA men's Olympic team to a gold medal, becoming one of only three basketball coaches to win an NCAA title, NIT title, and an Olympic gold medal.
Knight's career highlight stats have been custom stitched onto the back of the jersey below the reverse number.
The lot / autograph(s) includes an official Steiner hologram for authenticity purposes.

Authentication: Steiner Hologram