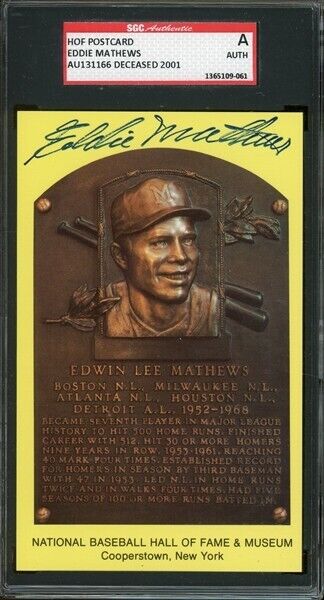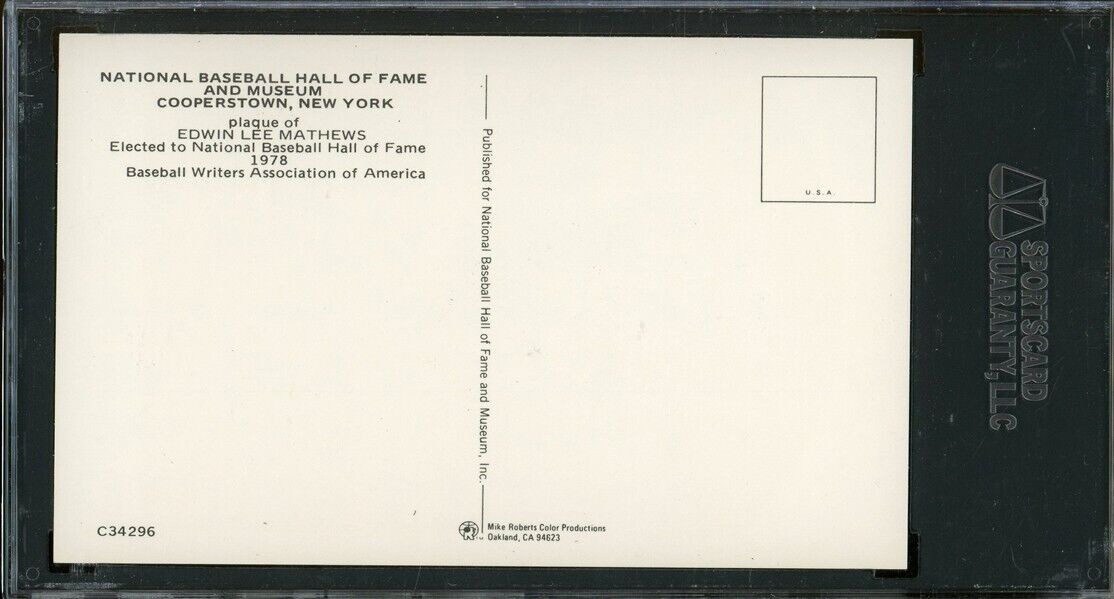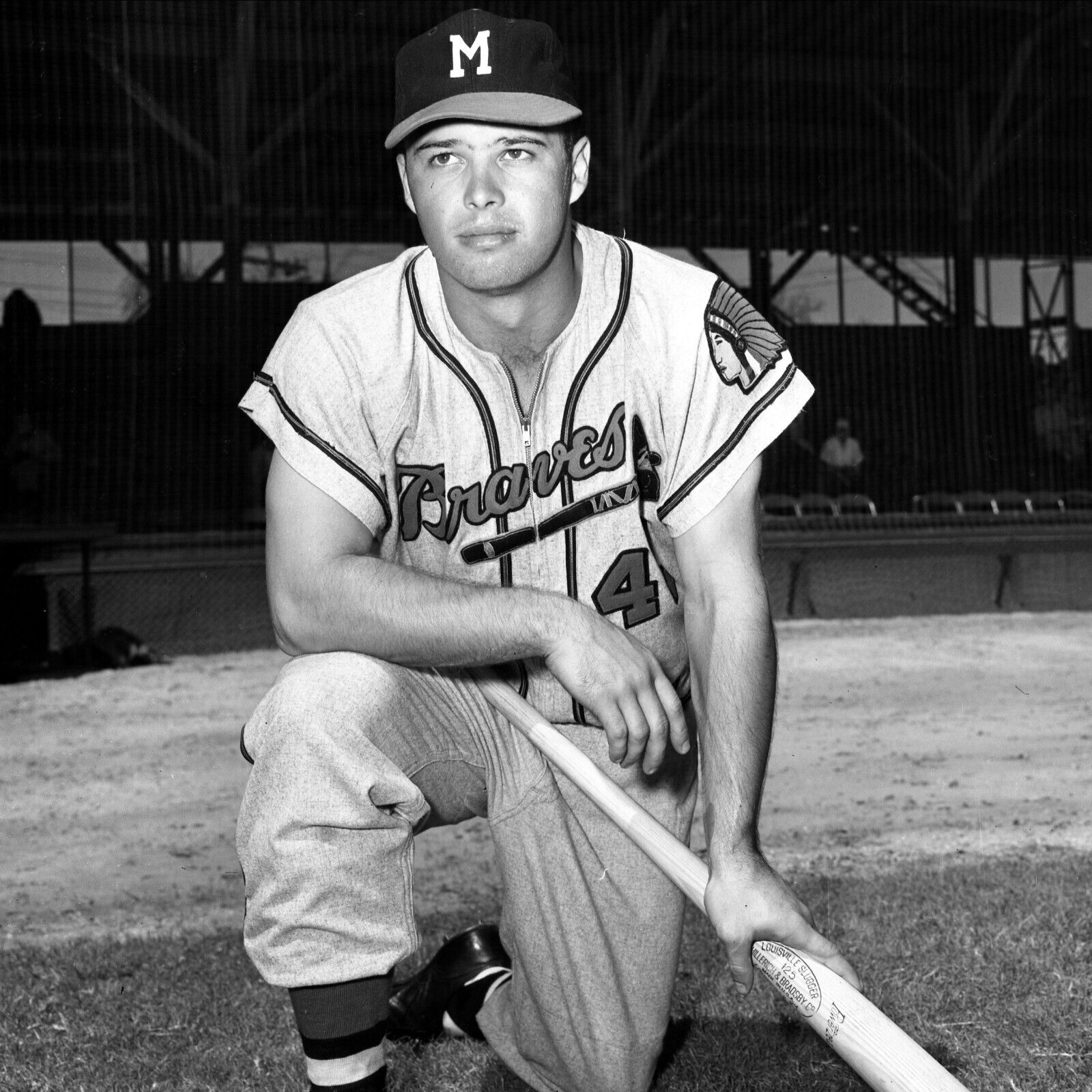 Hall of Fame
Eddie Mathews Signed Hall of Fame Plaque Card (SGC) Milwaukee, Atlanta Braves
This autographed HOF plaque card has been personally hand-signed by Eddie Mathews of the Milwaukee Braves. This autograph is certified by SGC (SportsCard Guaranty). It comes encapsulated and authenticated by SGC in the plastic case.

Mathews is regarded as one of the best third basemen ever to play the game. He was an All Star for nine seasons He won the National League (NL) home run title in 1953 and 1959 and was the NL MVP runner-up both of those seasons. He hit 512 home runs during his major league career. Mathews coached for the Atlanta Braves in 1971, and he was the team's manager from 1972 to 1974. Later, he was a scout and coach for the Texas Rangers Milwaukee Brewers, and Oakland Athletics.
In February 2001, Mathews died from complications of pneumonia in La Jolla, California, and was buried in Santa Barbara Cemetery. Later that year during the baseball season, the Atlanta Braves honored Mathews with the placement of patches bearing his retired uniform number, 41, on their jerseys.