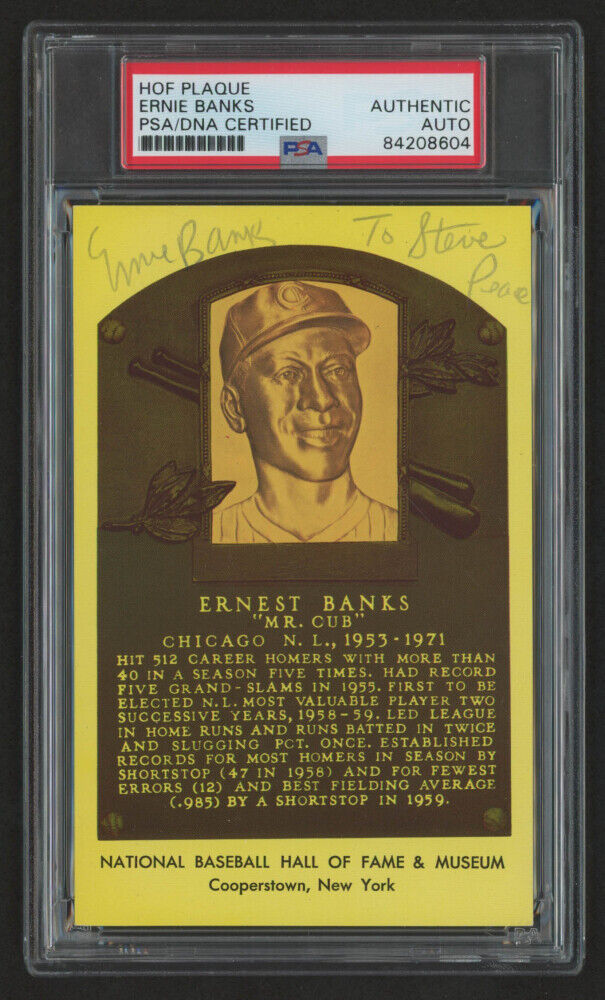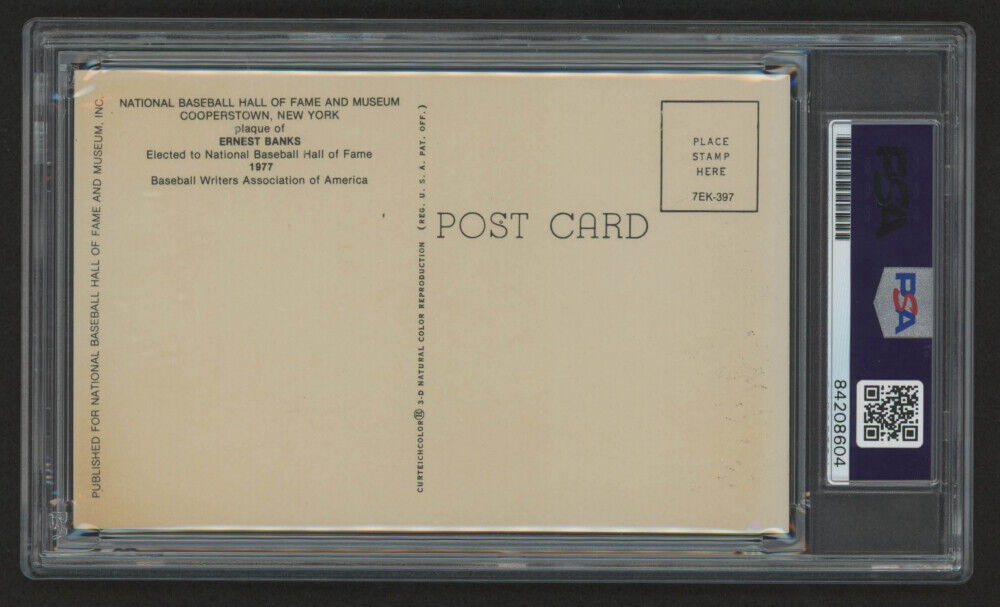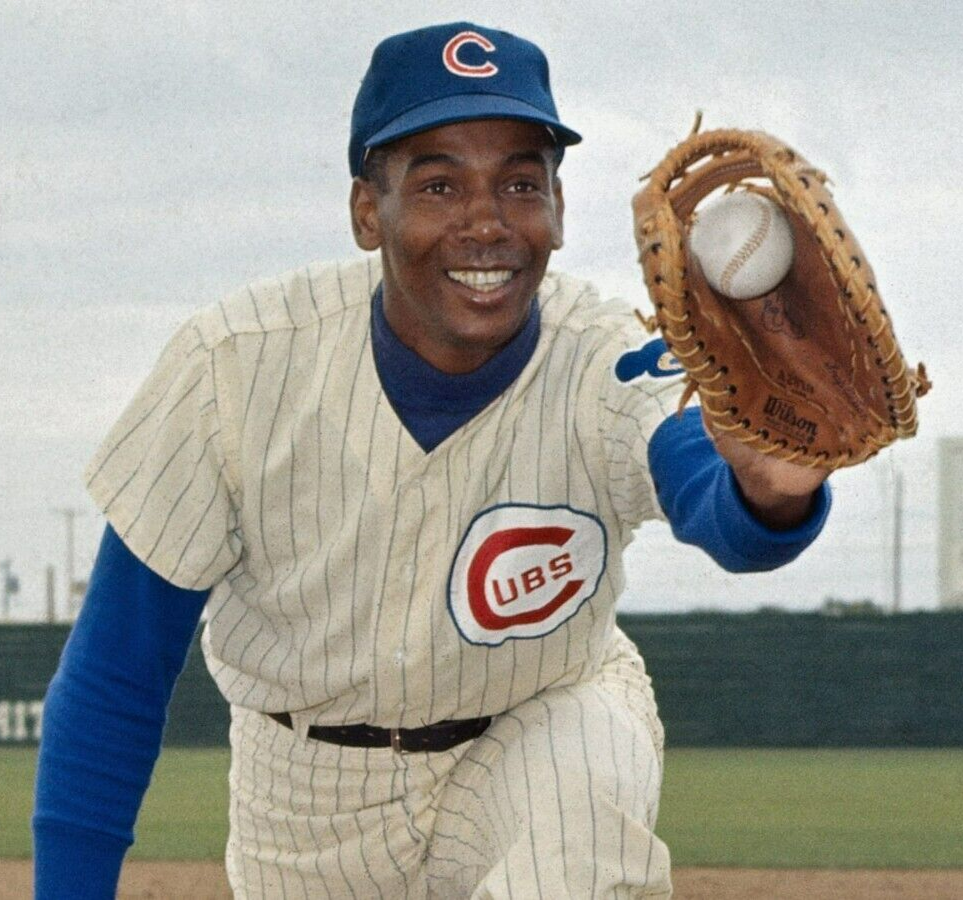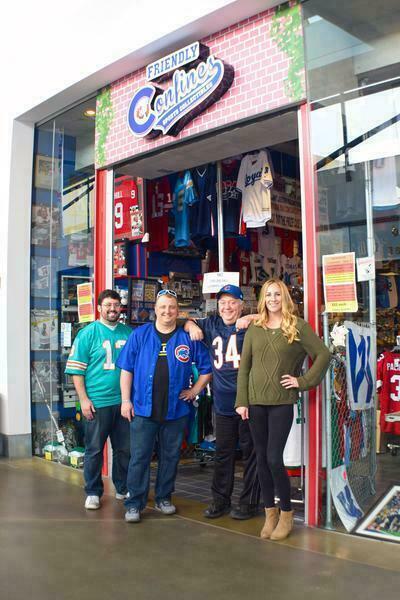 Hall of Fame
Ernie Banks / Mr Cub Signed Hall of Fame Plaque Postcard (PSA/DNA) Chicago Cubs
Postcard measures 3.5" x 5.5" in size and has been hand-signed and inscribed in black ink pen by Ernie Banks (D. 2015, Chicago Cubs, HOF). Please note, plaque has been personalized, "To Steve".

Ernie Banks, nicknamed "Mr. Cub" and "Mr. Sunshine", played as a shortstop and first baseman for the Chicago Cubs between 1953 and 1971. He was inducted into the National Baseball Hall of Fame in 1977, and was named to the Major League Baseball All-Century Team in 1999.

Banks is regarded by some as one of the greatest players of all time. He began playing professional baseball in 1950 with the Kansas City Monarchs in the Negro leagues. He served in the U.S. military for two years, played for the Monarchs again, and began his major league career in September 1953. The following year, Banks was the National League Rookie of the Year runner-up. Beginning in 1955, Banks was a National League All-Star for 11 seasons, playing in 13 of the 15 All-Star Games held during those seasons. Banks was the Cubs' main attraction in the late 1950s, the National League Most Valuable Player in 1958 and 1959, and the Cubs' first Gold Glove winner in 1960.
The item / autograph(s) has been authenticated and encapsulated by PSA/DNA for authenticity purposes.

Authentication: PSA Encapsulated