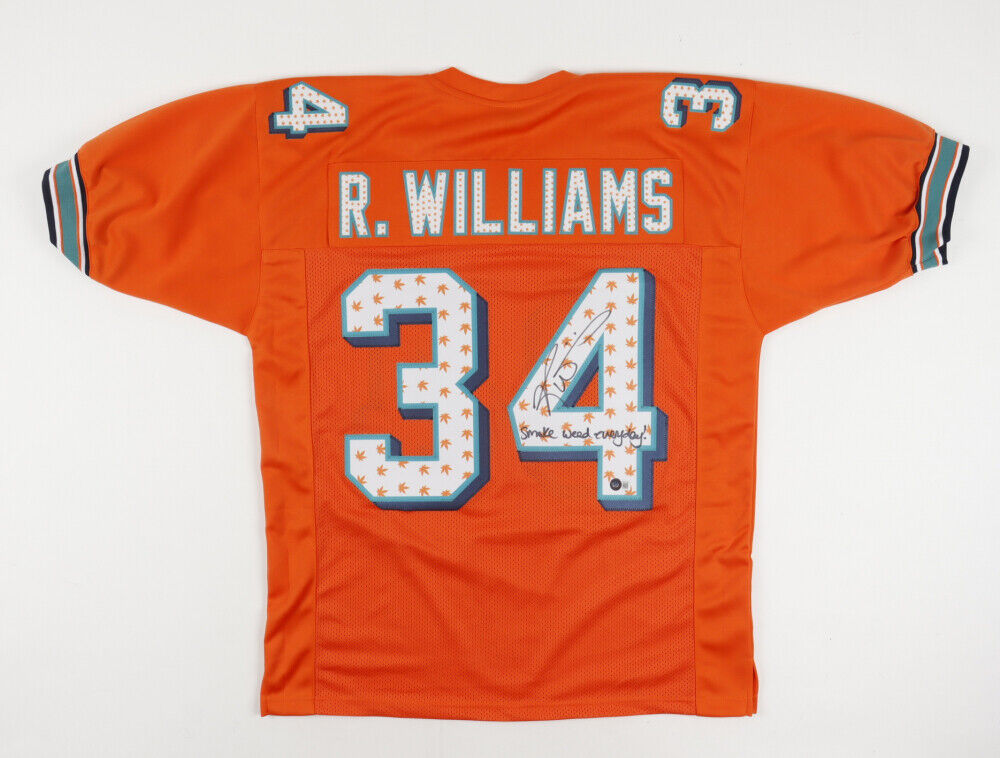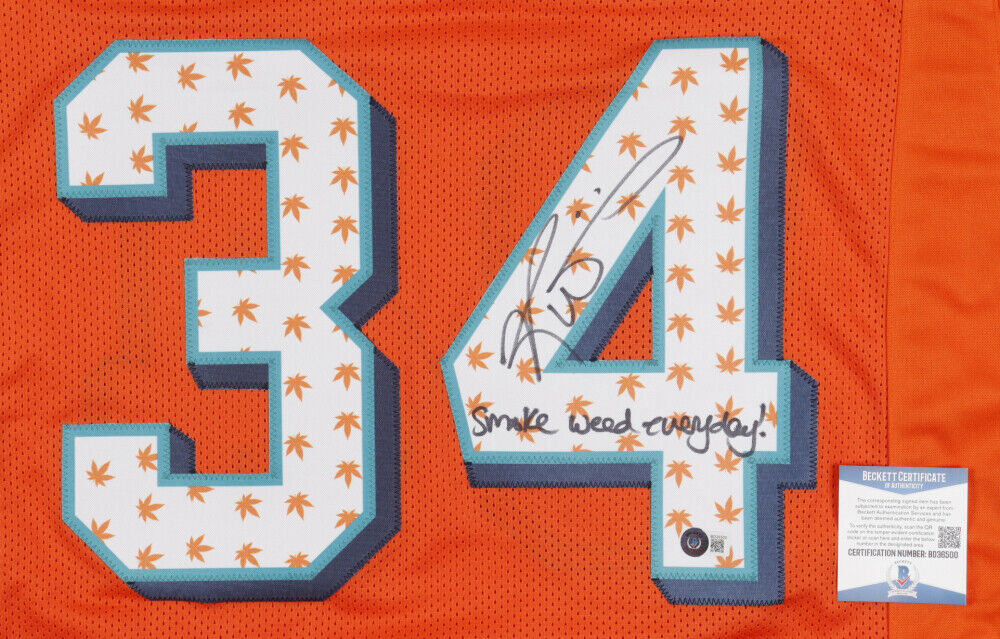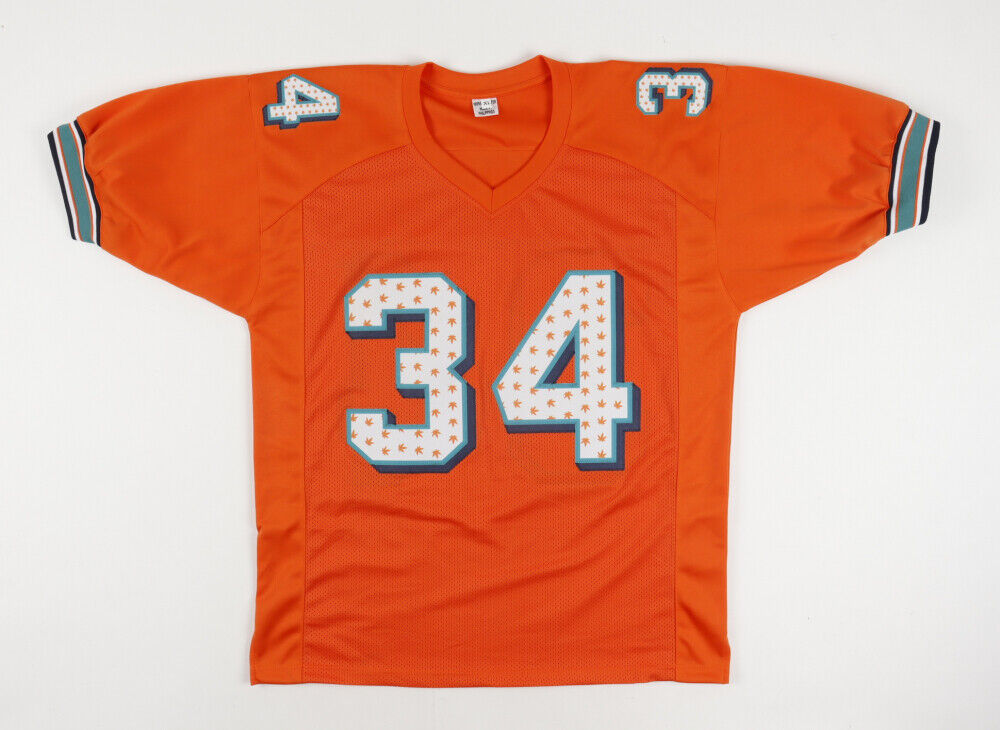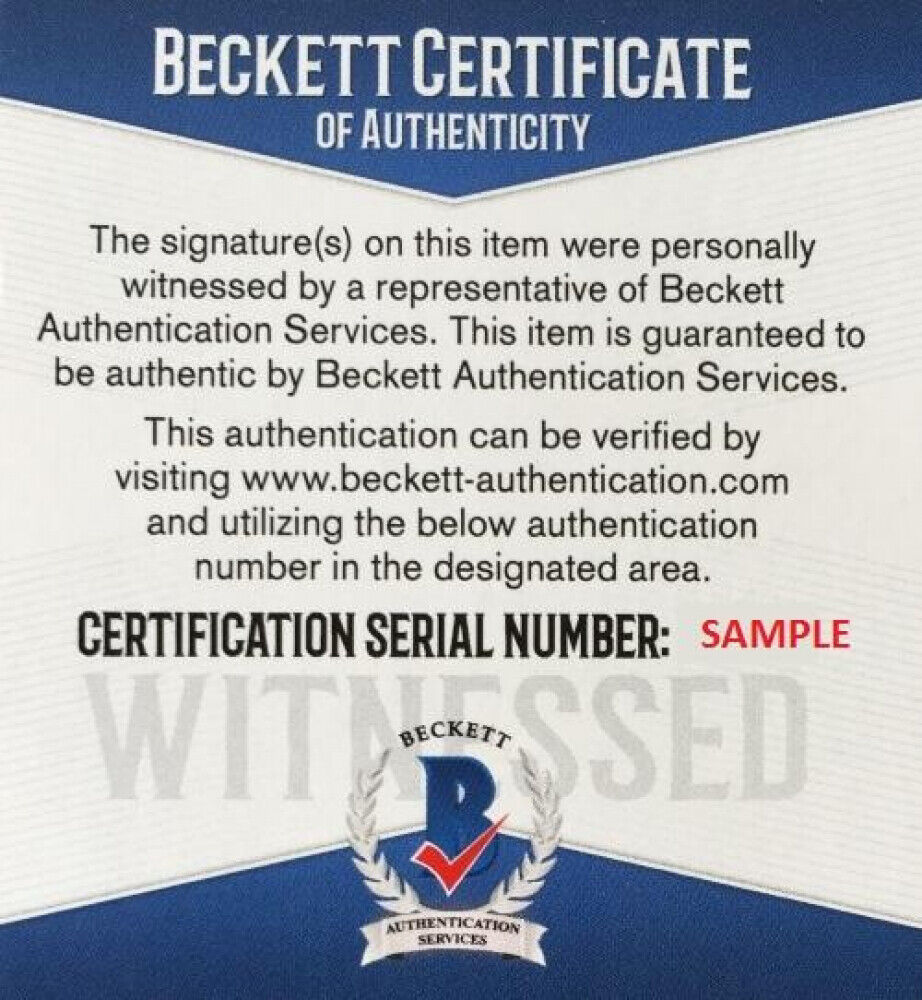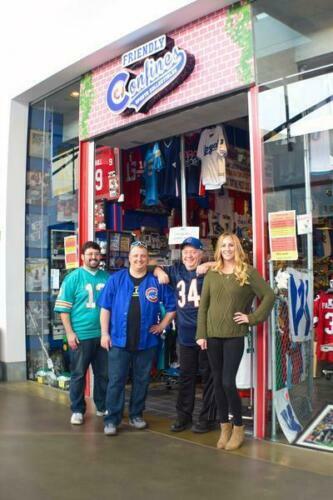 confinescollectibles.com
Ricky Williams Signed Dolphins Jersey Inscribed Smoke Weed Everyday Beckett COA
Custom on-field style jersey. Everything is sewn on, size XL. Hand-signed by Ricky Williams.
Former NFL running back Ricky Williams is launching his own cannabis lifestyle brand, Highsman – a play on words with the Heisman award he received in 1998, after years advocating for the legalization and normalization of cannabis use.
The athlete-focused, purpose-driven brand features cannabis products, apparel and accessories curated by Williams himself. The initial cannabis lineup features three strains: sativa, an indica and a hybrid. The company will also launch its own pre-rolls soon.
"We are flipping the script on how people view cannabis," Williams said in an exclusive interview.
Throughout his professional football career, Williams faced two suspensions for marijuana. And he assures, cannabis helped him deal with the stress and injuries that come with the job – while never hindering his success.
The lot / autograph(s) includes an official Beckett Authentication Services serially-numbered hologram and matching COA for authenticity purposes. The signing of this item was witnessed by Beckett.

Authentication: Beckett COA